How do wedding photographers get customers?
You love photography and nothing would feed your soul more than having a calendar booked with fresh clients every week.
The only problem? You're not sure how to attract enough clients to stay booked up. That's why, in this post, we'll explore 17 creative ways to get more wedding photography clients…offline. Some of these strategies I've seen successful photographers use in their business and it made me wonder "Why didn't I think of that?"
Some have been proven to work by other wedding professionals, which could easily be adapted for photographers. Others are unusual tactics that I haven't seen used before, which leaves a big fat opening for you to swoop in and make them yours.
Here's a Quick Summary of How to Get More Wedding Photography Bookings
Charm Your Way into Preferred Vendor Lists
As a photographer, one of your best sources for quick clients is referrals. And, naturally, venues can be one of the best sources of referrals since they are often the first wedding business couples meet with.
But how can you get your foot in the door with venues who already have a list of favorite photographers?
Whether its a venue you've shot at in the past or not, you can create a prime opportunity to get your name in front of them, if you approach it with their best interests in mind first.
Make a list of the top 10-20 venues you feel your ideal client is most likely to host at. Get creative too by exploring unconventional or converted spaces, like lofts, museums, galleries, botanical gardens and barns too.
Get on the phone and reach out to the Events Manager. Let him or her know that their venue seems to be a favorite among your clients and you'd love to drop by sometime to meet the staff on a slow day. Tell them you always have your equipment with you anyway, so you'd be more than happy to take fresh headshots of the team and any property images they want to update, complimentary, while you're there.
Set aside plenty of time that day, so you won't feel rushed and come with business cards and a giveaway portfolio they can keep on hand, if they ask for one.
Don't push for referrals or directly ask to be on their preferred vendor list. If they like you, they'll probably offer. If they don't mention it, ask them if they have a preferred vendor list and leave it at that. Let them make the offer.
Follow up, follow up, follow up. Whether you're on their list or not, staying front of mind and letting them know you care is key to growing the relationship. Remember, they want to be promoted too. So let them know when you've referred clients their way or when you have a wedding on the books for their venue. And if you don't have client crossover yet, then try some of the fun gift drop tactics from this post to stay on their radar.
Partner for Prospects
Your peers don't have to be your competitors if you choose not to look at it that way. Instead, they can be one of your top source of client referrals.
Whether you're a fan or not, Jasmine Star has had tremendous success as a wedding photographer and, for that reason alone, I think her tips are worth listening too. I truly admire her perspective on peer-partnering.
In this video, she reveals how partnering up with other local photographers grew her business faster than she ever thought possible. They swapped leads and gave each other overflow work when booked up for that date.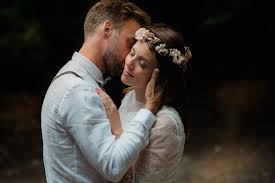 Perfect your listening skills
Let's go back to the beginning. After all, that's where the first impressions are made. You can get referrals from clients who haven't even paid their deposit yet. Be prompt, be polite, and be consistent. The clients already love your work, so now you need to get them to love you too! Listen to them. People want to be heard. They do not care how many weddings you've shot, they only need to know that you care about theirs.
Don't let your own prejudices stand in the way. We all have opinions and when a couple gives me a list of group shots that are as long as my arm, I cry inside. I know they're not going to actually want that many, I know they've booked me to document the actual day, and I also know that if I don't accommodate the request then I'm not going to live up to their expectations.
This is where you need to be prompt, polite, and consistent. Thank them for the list, don't reject it. Give them some ideas that work around how you shoot and explain to them the reason you're offering these ideas.
Be transparent
Assumption makes an… well, you know the phrase. Does your client know that unless they actually spend time with Uncle Roger during the wedding shoot, there won't be any photos of them together? Does your client know you're completely unreachable when you're shooting a wedding? Give your clients an FAQ pdf when they book or make everything clear when you meet them. Better yet, do both.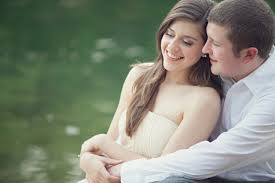 Word of Mouth Referrals
Although forms of communication have evolved over time, there is nothing people trust more than a recommendation from a good friend. If you are wondering how to get more wedding clients, credibility is key no matter what choice of lead generation you look at.
Advertising on Social Media
The E-commerce space created the necessity for online ads and over time Facebook developed a robust Ad program to help small businesses capture their local audiences. Many have turned to Facebook Ads when figuring out how to book more wedding photography clients because of their ease of use and targetability.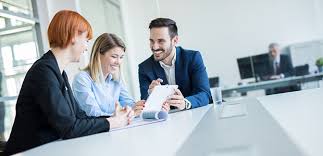 Get in touch with your old clients
Nevertheless, don't forget about your old clients. Stay in touch with them and tell them what are your new projects, the new offers as well as discounts you have. It will make them return to you for their special events. Reaching out to old customers is really helpful as they are the easiest targets on your client list.
Consider the marketing platforms around you
There are a lot of photography marketing websites available now. Thus, you should make use of them at its best. Display your profile on top wedding photography sites like Canvera and reach a wider audience. It will increase your visibility and the chances of getting more leads. Search for similar marketing sites to make more people see you and talk about your work.
Give to Get with Charity Events
Getting involved in local charities has its own set of rewards, outside of what you get in return. However, with the right approach you can get both benefits: a chance to give back and get new clients!
When you volunteer your photography services for a charity event, you get the chance to reach a whole new audience that other photographers are likely ignoring.
The key to making this idea work is to ensure you will have the kind of visibility that gets attendee's attention.
Simply having your logo printed in the event brochure won't cut it. There needs to be guest interaction so people can experience your presence first hand. Otherwise, they may not remember you.
Suggest to the event coordinator some type of guest photo op, such as a pop-up photo booth with props and scenery. This will allow you to have meaningful interactions with guests and get your business card in their hands; not to mention, collect email addresses to which to send their photos.
If the event is looking for full coverage of the mingling, milestones and presentations, have a second shooter on hand to assist during times when you are interfacing with guests.