Blindness: Causes, Types & Treatment
What is blindness?
Blindness is defined as the state of being sightless. A blind individual is unable to see. In a strict sense, the word "blindness" denotes the inability of a person to distinguish darkness from bright light in either eye. The terms blind and blindness have been modified in our society to include a wide range of visual impairment. Blindness is frequently used today to describe a severe visual decline in one or both eyes with the maintenance of some residual vision.
Vision impairment, or low vision, means that even with eyeglasses, contact lenses, medicine, or surgery, someone doesn't see well. Vision impairment can range from mild to severe. Worldwide, between 300 million-400 million people are visually impaired due to various causes. Of this group, approximately 50 million people are totally blind. Approximately 80% of blindness occurs in people over 50 years of age.
When is one considered legally blind?
Legal blindness is not a medical term. It is defined by lawmakers in nations or states in order to either limit allowable activities, such as driving, by individuals who are "legally blind" or to provide preferential governmental benefits to those people in the form of educational services or monetary assistance. Under the Aid to the Blind program in the Social Security Act passed in 1935, the United States Congress defined legal blindness as either central visual acuity of 20/200 or less in the better eye with corrective glasses or central visual acuity of more than 20/200 if there is a visual field defect in which the peripheral field is contracted to such an extent that the widest diameter of the visual field subtends an angular distance no greater than 20 degrees in the better eye. Blindness in one eye is never defined as legal blindness if the other eye is normal or near-normal.
What Causes Blindness?
Normal vision depends on a multi-faceted, complex process. Light enters the eye through the cornea and lens, with the iris helping to focus the image. The light is projected onto the back wall of the eye, where it is perceived by millions of tiny nerve endings that make up the retina. From here, the retina translates the images into nerve impulses that are transmitted to the brain through the optic nerve.
When any of these eye parts are damaged, either through illness or injury, blindness can occur:
The lens may cloud, obscuring the light entering the eye.
The eye's shape can change, altering the image projected onto the retina.
The retina can degrade and deteriorate, affecting the perception of images.
The optic nerve can become damaged, interrupting the flow of visual information to the brain.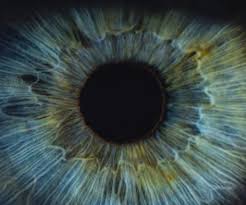 What are the main causes of blindness?
The two main causes of sight loss are uncorrected refractive errors and cataracts. This is closely followed be age-related macular degeneration (AMD), glaucoma and diabetic retinopathy.
These eye conditions can all be detected by your optician during a routine eye examination, and if caught early they can be treated effectively. This is why it is so important to visit your optician every 2 years and have your vision and eye health checked.
UNCORRECTED REFRACTIVE ERRORS
Uncorrected refractive errors, such as myopia, hyperopia or astigmatism, can all cause severe visual impairment. However, with the right corrective lenses, they can be avoidable. Refractive errors can sometimes go unnoticed or uncorrected, often in children where they do not recognise that something is wrong.
CATARACTS
Cataracts usually affect those aged over 65 but it is also a common side effect of conditions such as diabetes. Cataracts occur when the lens of your eye becomes less transparent and can cause your eyesight to appear cloudy.
Diagnosing cataracts is usually straightforward, and it can be detected during the type of tests you experience at a regular check-up with your optician. Surgery is a highly effective treatment for cataracts and is one of the most common procedures in the UK.
AGE-RELATED MACULAR DEGENERATION
It is not known what causes macular degeneration, except that it is closely linked to age. While it is a painless condition, you will begin to lose central vision as the macula in your retina begins to deteriorate.
AMD can make day-to-day activities increasingly difficult, but it could be between 5 and 10 years before vision loss significantly impacts your daily life. This gradual loss of vision can mean it often goes unnoticed for some time.
Your optician may detect AMD early during an eye examination, or you may begin to notice blurry central vision. If this happens, you should see your GP or optician. There is currently no cure for AMD, but there are a number of treatments available to help make life a little easier. The earlier it is detected the more effective management can be.
GLAUCOMA
Glaucoma happens as a result of a build-up of fluid and pressure in your eye. A regular eye examination will pick up signs of glaucoma through a tonometry test, which measures intraocular pressure.
The damage caused by glaucoma can be irreversible, so it is crucial that the condition is diagnosed and treated as early as possible. There are a whole host of treatments available for the different types of glaucoma,
If someone else in your family has suffered from glaucoma, your optician may recommend that you attend more frequent eye examinations.
DIABETIC RETINOPATHY
If you suffer from diabetes, you are at higher risk of developing problems with your vision due to diabetic retinopathy. This is a condition whereby the blood vessels in the eye are damaged by high blood glucose levels.
Early signs of diabetic retinopathy are usually picked up during a diabetic eye screening. If you notice your vision getting steadily worse or blurred, or you feel pain in your eyes, you should speak to your GP or optician.
Being aware of diabetic retinopathy if you have diabetes can be instrumental in preventing any future eye problems.
As you can see, some of the most damaging eye conditions can be prevented or treated if they are picked up early enough. By understanding the symptoms of conditions like glaucoma or myopia, you can take positive steps towards prolonging your vision and avoiding sight loss.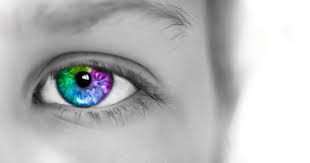 What are treatments for blindness?
The treatment of visual impairment or blindness depends on the cause.
In third-world nations where many people have poor vision as a result of a refractive error, merely prescribing and giving glasses will alleviate the problem.
Nutritional causes of blindness can be addressed by dietary changes.
There are millions of people in the world who are blind from cataracts. In these patients, cataract surgery would, in most cases, restore their sight.
Inflammatory and infectious causes of blindness can be treated with medication in the form of
Low Vision
Low vision is vision loss that can't be corrected with glasses, contacts or surgery. It isn't blindness as limited sight remains. Low vision can include blind spots, poor night vision and blurry sight. The most common causes are age-related macular degeneration, glaucoma and diabetes. Visual aids can help people with low vision.
What is the definition of low vision?
Low vision is the loss of sight that is not correctible with prescription eyeglasses, contact lenses or surgery. This type of vision loss does not include complete blindness, because there is still some sight and it can sometimes be improved with the use of visual aids.
Low vision includes different degrees of sight loss, from blind spots, poor night vision and problems with glare to an almost complete loss of sight. The American Optometric Association defines low vision as two categories:
"Partially sighted": the person has visual acuity between 20/70 and 20/200 with conventional prescription lenses.
"Legally blind": the person has visual acuity no better than 20/200 with conventional correction and/or a restricted field of vision less than 20 degrees wide.
The ratio measurement of vision describes visual acuity, or the sharpness of vision, at 20 feet from an object. For example, having 20/70 vision means that you must be at 20 feet to see what a person with normal vision can see at 70 feet.
Who is most at risk of having low vision?
Anyone can be affected by low vision because it results from a variety of conditions and injuries. Because of age-related disorders like macular degeneration and glaucoma, low vision is more common in adults over age 45 and even more common in adults over age 75. For example, one in six adults over age 45 has low vision; one in four adults over age 75 has low vision.